For the strength of the Pack is the Wolf, and the strength of the Wolf is the Pack.
Wolfden Brewing Company is a craft beer brewery and taproom in Bloomingdale, IL (western suburb of Chicago), developed by Krys & Katie Wolf. We serve small food plates, wine, specialty cocktails and most importantly - fresh beer! Our 1/4 acre beer garden, large backyard deck, and front patio is DOG FRIENDLY! We are also a green brewery and strive to create as little waste as possible. Check our events page and follow us on Facebook and Instagram to see what's happening around the brewery. See you soon! Cheers!
Events
For the latest information about upcoming events like live music, please check our events page on Facebook by clicking the link below.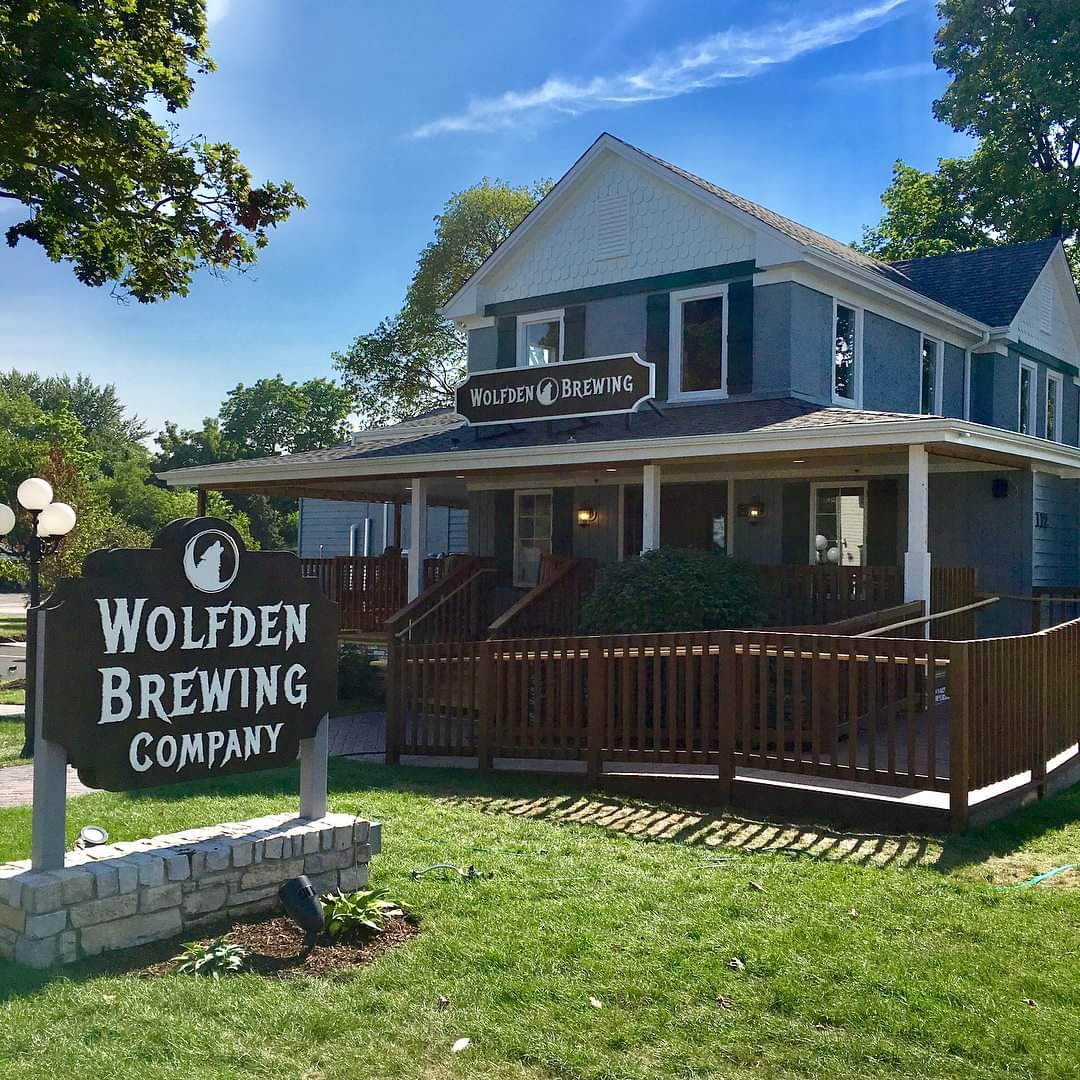 We've always had a passion for the creative. Our favorite times have centered around beer. The best creative outlet for us was to craft delicious beer and create a cozy and welcoming environment in which to enjoy it.
Katie Wolf comes from a long background of fashion and jewelry design. Krystov Wolf has experience in sculpture, technology, and home brewing. Together, with the help of their home building family and the craft beer community, designed and built Wolfden Brewing Company. After 3 intense years of planning and construction, Wolfden opened on August 11th, 2018.
While we've made massive improvements, our historic building was built in 1851. With such a long history, it's not hard to believe that we're touted as the most haunted brewery in Illinois. Our resident spirit, Jack, is known for causing mischief. People always ask us what happens… WELL…come visit us and you can experience it for yourself. Ask any one of our bartenders about their experiences!
Wednesday & Thursday
4 pm - 10 pm
Address
Bloomingdale, Illinois 60108