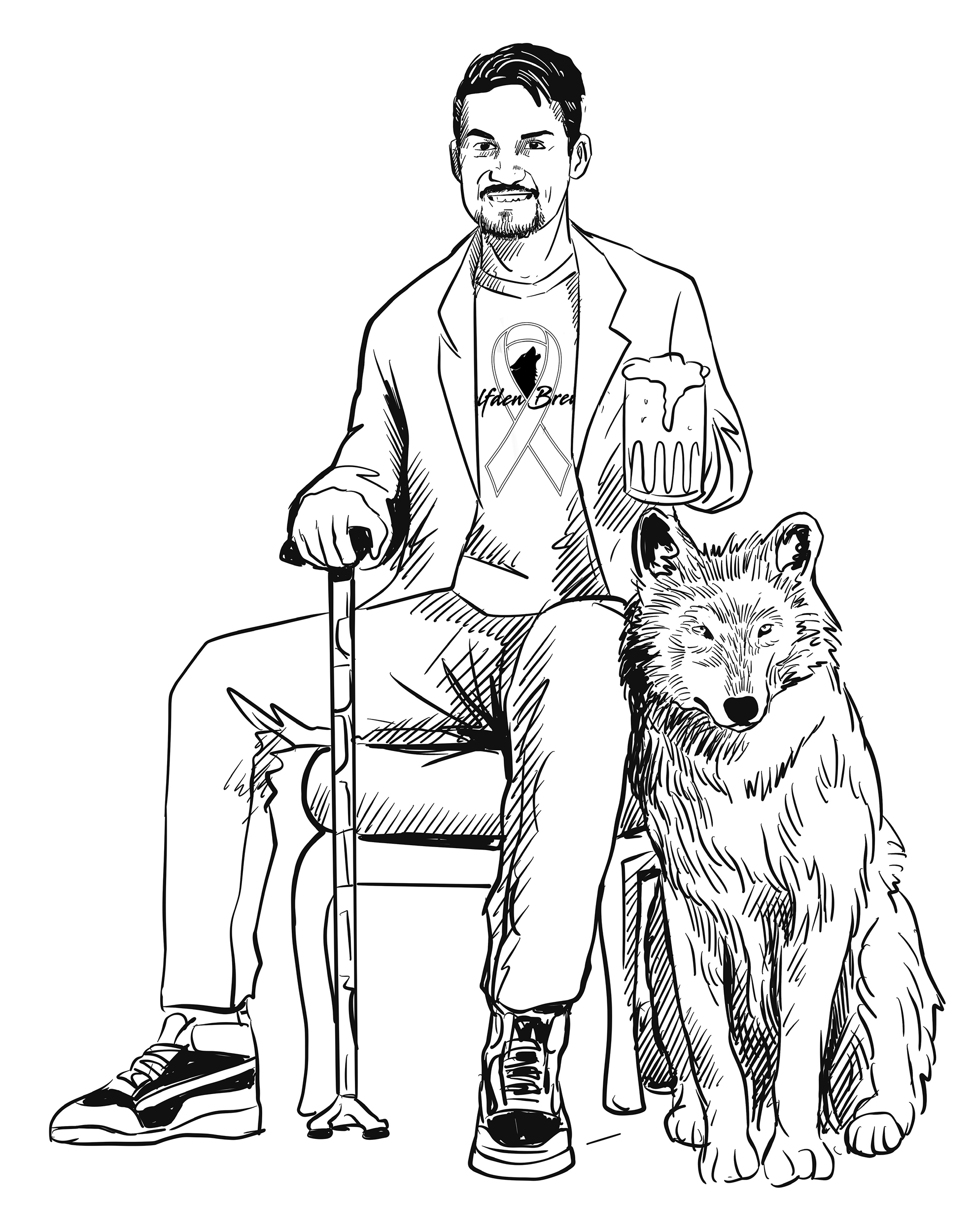 Hunting for the Cure
We're dedicated to helping however we can to put an end to Multiple Sclerosis. Its something that is very personal to us. In 2008, our co-owner and head brewer, Krys, was diagnosed with MS. Through all of his symptoms and increasing disability, he's been able to keep brewing beer in order for others to enjoy.
With the help of his wife Katie, the crew at Wolfden, along with his friends and family, he is able to continue to do what he loves.
Krys and Katie have been able to build their dream of Wolfden with the help of so many people and want to give back. Fighting for others against this disease is one small way to help. If you would like to join the fight, please look through the information on this page to find out how.
In honor of March being MS awareness month, we are throwing another huge fundraiser event for the National MS Society. For the entire month, we are donating 10% of the proceeds from our 'Foggy Thoughts' NEIPA (released March 1st) to the foundation.
With your help, Wolfden was able to raise over $16,000 in 2019!
Click the banner above for more information.